So many photos! Cannot decide which ones to put up so for a start, here's two for each day.
DAY 1 - Arrival and Nihombashi
The tiny toilet in our hotel room

We checked into our hotel and found that the room was of a decent size but the toilet was tiny but amazingly functional. There was also a little basket of stationery (stapler, scissors and tape) in the room. The hotel also had a library where you could borrow books and videos (all in Japanese though). On the whole, although the room was quite worn, the attention to details more than made up for it. We dropped the luggage and headed to Nihombashi which was one station away.



Mitsukoshi dept store in Nihombashi



DAY 2 - Akihabara & Ueno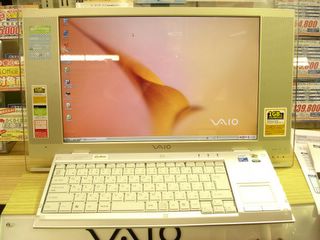 The coveted item

Visited Akihabara, the famed electronics district in Tokyo. We spotted this Vaio laptop that was really very pretty and not more expensive than other Sony laptops. Alas, we could not buy it because it is operating on a Japanese OS. The other half of the day was spent at Ueno, where there was Ameyoko market. All kinds of stuff are sold here. There are food items, shoes and clothing.


Ameyoko market in Ueno



DAY 3 - Ryogoku & Asakusa


Sumo stadium in Ryogoku



Visited Ryogoku, aka sumo town in the hope of finding some sumo souvenirs. There are no matches on at this time of the year though. We found a bag sale in one of the function room in the sumo stadium instead with many ladies rummaging frantically for great bag buys. Did not manage to find many souvenir shops but we did spot one sumo walking around.

Headed next to Asakusa where there is Nakamise-dori, a street leading to the popular Senso-ji temple which is lined with shops selling rice crackers, Japanese souvenirs, toys, Japanese boxed confectionery - we like this place! :D



Kaminarimon, start of Nakamise dori